Free
Online
Estimate
Visualize every project and get an accurate estimate.
Easily transform smartphone photos of your home into a scaled, customizable 3D model.
Easily Visualize
See what change really looks like. Create the perfect home with design features that let you view different manufacturers' products and colors on the exterior of your home.
Accurate Estimates
Don't sit around your house waiting. Ask a contractor or an insurance adjuster to provide you with an accurate estimate using HOVER's measurements.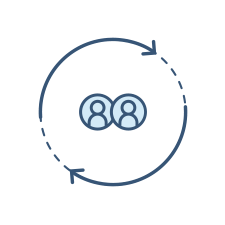 Eliminate any Miscommunication
Be on the same page as your contractor or insurance provider. Show them exactly what you need and confirm the work that needs to get done.
GET YOUR EXCLUSIVE LINK
"*" indicates required fields
Watch the videos
Learn more about the Hover process from the videos below.
---
Know What to Expect
Explore a 3D model example below!